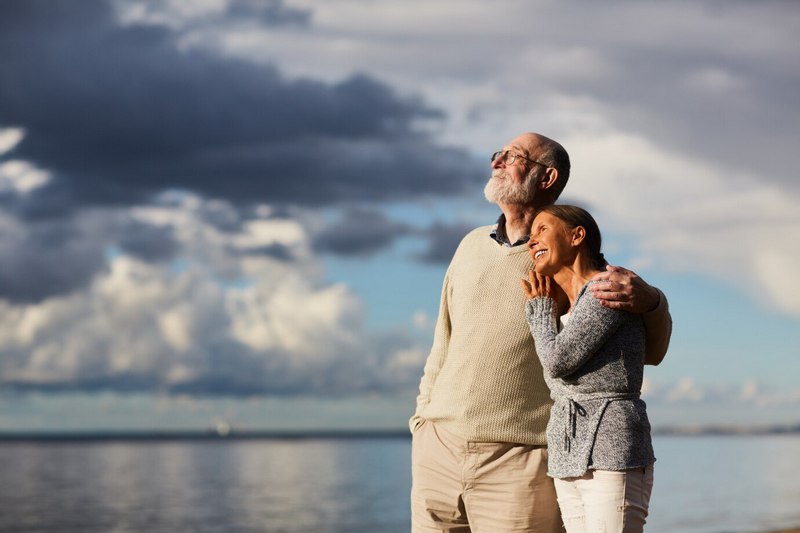 When it comes to retirement destinations in the United States, Pennsylvania offers a diverse range of options that cater to various lifestyles and preferences. Whether you're seeking a quiet countryside retreat, vibrant cultural experiences, or proximity to major cities, Pennsylvania has something for everyone. To help you make an informed decision about your retirement destination, we've compiled a list of the top 5 best places to retire in Pennsylvania.
Pittsburgh
Pittsburgh, known as the "Steel City," is a vibrant and diverse metropolitan area located in the western part of Pennsylvania. Nestled at the confluence of the Allegheny, Monongahela, and Ohio Rivers, it offers stunning riverfront views and a wealth of cultural and recreational opportunities. Pittsburgh is celebrated for its transformation from an industrial hub into a modern, thriving city.
Cultural Attractions
The city is home to world-class cultural institutions, including the Carnegie Museums of Art and Natural History, the Andy Warhol Museum, and the Heinz History Center. It boasts a robust arts scene with theaters, galleries, and music venues catering to various tastes.
Outdoor Activities
Pittsburgh provides ample green spaces for outdoor enthusiasts. Parks like Frick Park, Schenley Park, and Point State Park offer hiking, picnicking, and leisurely walks. The Great Allegheny Passage trail is perfect for biking and hiking.
Healthcare
The city is renowned for its outstanding healthcare facilities, notably the University of Pittsburgh Medical Center (UPMC), consistently ranked among the top hospitals in the country.
Sports
Pittsburgh is a sports lover's paradise with devoted fan bases for the Pittsburgh Steelers (NFL), Pittsburgh Penguins (NHL), and Pittsburgh Pirates (MLB). Attending games at Heinz Field or PNC Park is a popular pastime.
Dining
The culinary scene has evolved, with a focus on farm-to-table dining and diverse international cuisine. The Strip District is a food lover's haven.
Cost of Living
Pittsburgh generally boasts a lower cost of living compared to many other major U.S. cities, making it attractive for retirees looking to make the most of their retirement savings.
Community
The city is known for its friendly and welcoming residents, and its many neighborhoods offer unique charms and a strong sense of community.
Public Transportation
Pittsburgh has a range of public transportation options, including buses and light rail, making it easy to navigate the city without a car.
State College
State College is a picturesque college town located in central Pennsylvania. It's most famous for being home to Penn State University, which infuses the town with intellectual energy and a vibrant community.
Lifelong Learning
Penn State University offers numerous opportunities for lifelong learning. Retirees can attend lectures, cultural events, and even take classes, allowing them to engage in intellectual pursuits.
Cultural Attractions
Despite its size, State College has a thriving cultural scene. The town hosts various cultural events, including music performances, art exhibitions, and theater productions. The Bryce Jordan Center is a popular venue for concerts and shows.
Natural Beauty
The surrounding area is rich in natural beauty, with nearby state parks and forests providing opportunities for hiking, birdwatching, and other outdoor activities. Rothrock State Forest and Bald Eagle State Park are just a short drive away.
Community Engagement
State College fosters a strong sense of community. Residents often participate in local organizations, volunteer work, and community events, which can be particularly fulfilling during retirement.
Downtown Atmosphere
Downtown State College features a pedestrian-friendly atmosphere with boutique shops, restaurants, cafes, and lively street festivals. It's an excellent place for shopping, dining, and socializing.
Healthcare
The region offers access to quality healthcare services, including the Penn State Health Milton S. Hershey Medical Center.
Sports
Penn State's Nittany Lions are beloved in the community. You can attend college football games at Beaver Stadium, which provides an exciting and spirited atmosphere.
Cost of Living
The cost of living in State College is generally reasonable, and housing options cater to various budgets.
Transportation
The town is pedestrian and bike-friendly, making it easy to get around. For longer trips, the University Park Airport offers convenient air travel options.
Hershey
Hershey, often referred to as the "Chocolate Capital of the World," is a charming town located in Dauphin County, Pennsylvania. It's renowned for its sweet history, being the birthplace of the Hershey chocolate company.
Cultural and Sweet Attractions
The town is home to a range of chocolate-themed attractions, including Hersheypark, a family-friendly amusement park with thrilling rides and entertainment. Additionally, Hershey Gardens offers a beautiful collection of flowers, and the Hershey Story Museum provides insights into the town's chocolate heritage.
Lifestyle
Hershey provides a relaxed and friendly environment that can be particularly appealing for retirees looking for a tranquil and sweet retirement destination.
Healthcare
The town offers access to quality healthcare services, including Penn State Health Milton S. Hershey Medical Center.
Outdoor Recreation
The nearby Hershey Community Center and numerous parks provide opportunities for outdoor activities, including walking, hiking, and golfing.
Cost of Living
The cost of living in Hershey is relatively moderate, making it an attractive option for retirees looking to maximize their retirement savings.
Community Events
The town hosts various community events and festivals throughout the year, including the Hershey Symphony Orchestra concerts and Hershey's Chocolate Covered February, a month-long celebration of all things chocolate.
Proximity to Harrisburg
Hershey is conveniently located near Harrisburg, the state capital of Pennsylvania, which offers additional cultural and entertainment options.
Friendly Atmosphere
Residents of Hershey often describe the town as having a warm and welcoming atmosphere. It's a place where neighbors know each other, and the sense of community is strong.
Lancaster
Lancaster, located in the heart of Pennsylvania Dutch Country, is a charming city known for its rich history, picturesque countryside, and strong Amish heritage.
Scenic Beauty
Lancaster County offers a tranquil and picturesque setting with rolling farmlands, pristine countryside, and charming covered bridges. The region is known for its natural beauty and idyllic landscapes.
Amish Culture
The Amish community is an integral part of Lancaster's identity. Residents and visitors can explore the Amish way of life, visit Amish markets, and enjoy horse and buggy rides through the countryside.
Farm-to-Table Dining
Lancaster has embraced the farm-to-table movement, with numerous restaurants and markets offering locally sourced and fresh produce. The Central Market in downtown Lancaster is the oldest continuously operating farmers' market in the country.
Historic Downtown
Lancaster's historic downtown is characterized by well-preserved architecture, boutique shops, and art galleries. It's a pleasant place for leisurely strolls and cultural exploration.
Community Engagement
The town fosters a strong sense of community, with numerous local events, festivals, and a welcoming atmosphere. Residents often engage in volunteer work and community initiatives.
Arts and Culture
Lancaster has a burgeoning arts scene, with theaters, galleries, and cultural institutions. The Fulton Theatre, the oldest continuously operating theatre in the United States, offers a variety of performances.
Healthcare
The city offers access to healthcare services, including Lancaster General Hospital, which provides comprehensive medical care.
Outdoor Activities
Lancaster County offers ample opportunities for outdoor activities, including hiking, biking, and birdwatching. The Lancaster County Central Park and the Susquehanna River provide recreational spaces.
Cost of Living: The cost of living in Lancaster is generally reasonable, with a range of housing options to fit various budgets.
Bethlehem
Bethlehem is a historic city located in the Lehigh Valley of eastern Pennsylvania. It is known for its rich industrial history and vibrant cultural scene, making it an appealing place to retire.
SteelStacks
One of Bethlehem's most iconic features is the SteelStacks, a campus of revitalized steel mills that now host cultural events, festivals, concerts, and art exhibitions. The arts and culture scene here is vibrant, with something for everyone.
Historic District
Bethlehem's downtown historic district is filled with beautifully preserved colonial-era buildings, cobblestone streets, and charming shops. It's a delightful place for leisurely walks and exploring local history.
Lehigh University
Bethlehem is home to Lehigh University, which provides opportunities for lifelong learning, lectures, and cultural events. It adds an intellectual atmosphere to the town.
Cultural Events
The city hosts various cultural events throughout the year, including Musikfest, one of the nation's largest music festivals, and Christkindlmarkt, a traditional holiday market.
Dining and Shopping
Bethlehem offers a diverse dining scene with restaurants serving international cuisines and farm-to-table options. There are also unique shops, boutiques, and local markets to explore.
Proximity to Allentown and Philadelphia
Bethlehem's location in the Lehigh Valley provides easy access to nearby cities like Allentown and Philadelphia, offering additional cultural, shopping, and healthcare options.
Healthcare
The Lehigh Valley Health Network provides comprehensive healthcare services in the region.
Outdoor Activities
The city has several parks and recreational areas, including the D&L Trail, which offers opportunities for hiking, biking, and enjoying the outdoors.
Cost of Living
Bethlehem generally offers a reasonable cost of living, making it an attractive option for retirees looking for affordability.
These top 5 retirement destinations in Pennsylvania cater to a wide range of interests and lifestyles. Whether you're seeking cultural experiences, natural beauty, or a sense of community, Pennsylvania has the ideal retirement spot for you. Before making your decision, be sure to visit these areas to get a firsthand feel for the unique charm and amenities they offer to retirees.